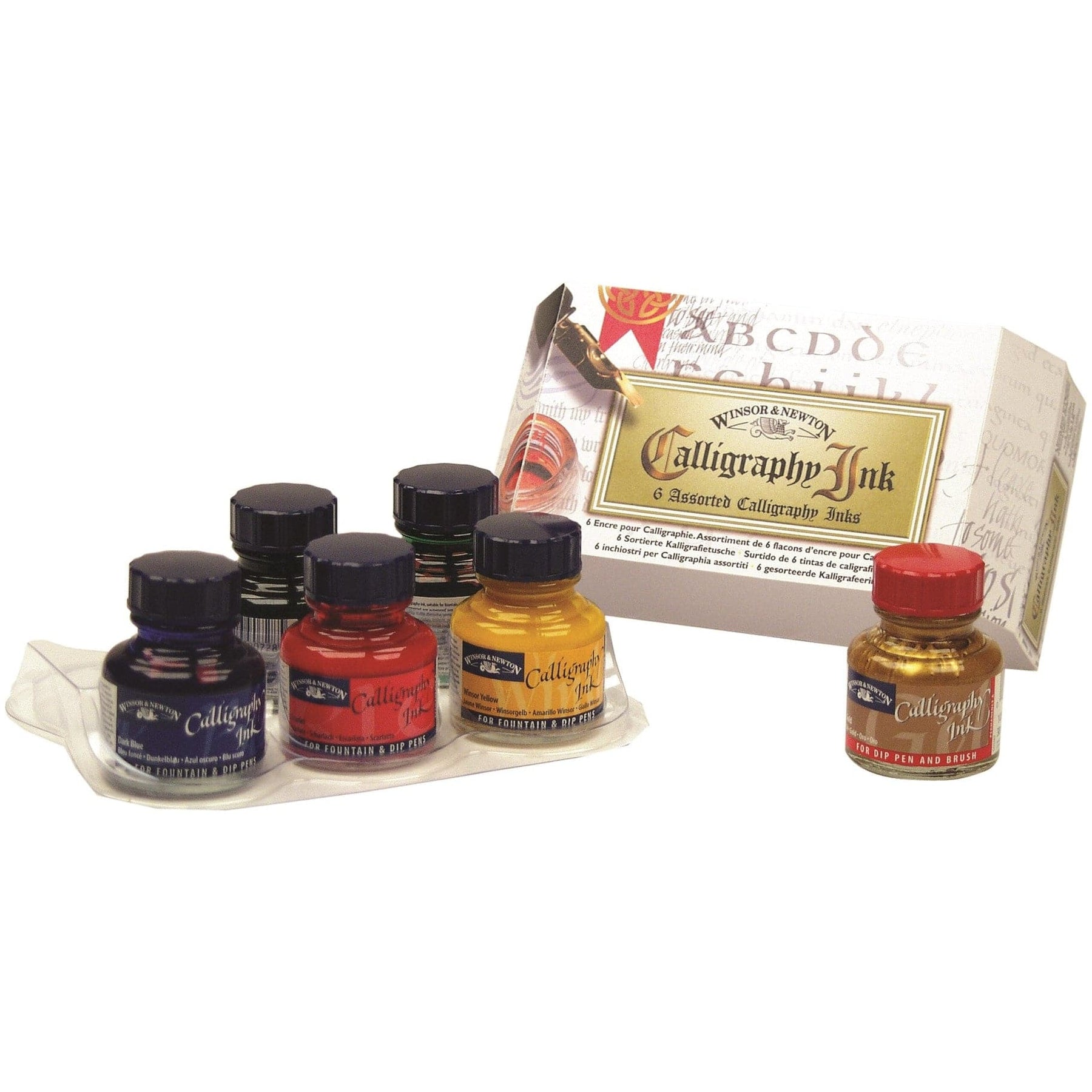 Calligraphy Ink Introductory Set 30ml bottles
These pigmented calligraphers inks feature a technically advanced formula that gives excellent flow, maximum color brilliance and archival permanence. Available in two formulas one for fountain, dip, technical pens and airbrushes; and one for dip pens and brushes. The Introductory Set includes black, dark blue, gold, green, scarlet and Winsor yellow. In 30 ml. bottles.
This is Winsor & Newton's Shipping Policy.