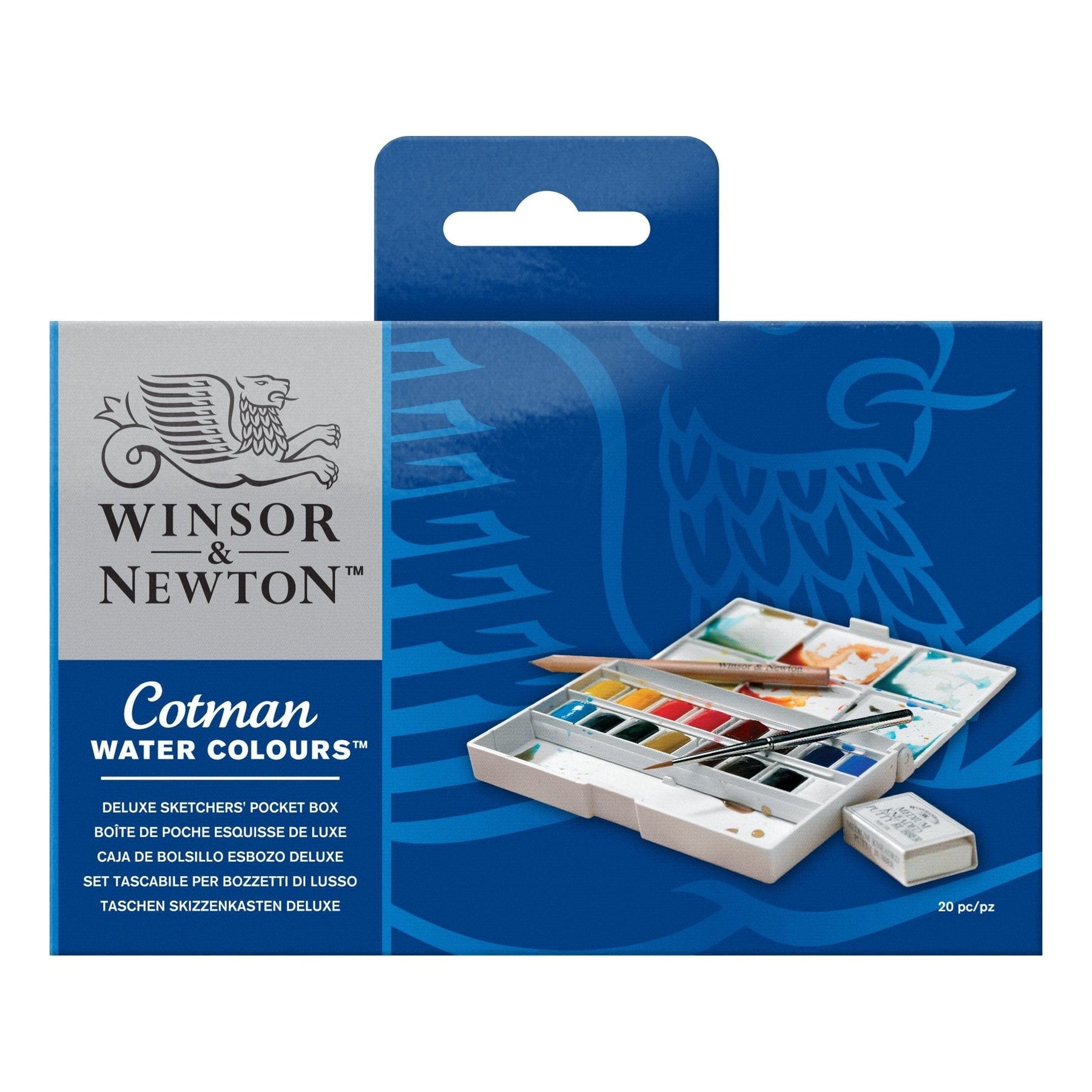 Cotman Watercolor Deluxe Pocket Box Sets
Size:
Cotman Deluxe Pocket Box - Peggable
In stock
This quality, light-weight plastic set contains a selection of 16 Cotman Water Colour half pans, a pocket brush, putty rubber, a sketching pencil and an instructional leaflet. The box also features a six well mixing palette and a thumb ring in the base. The colors in this set include cadmium yellow pale hue, cadmium yellow hue, cadmium red pale hue, cadmium red deep hue, alizarin crimson hue, purple lake, cobalt blue hue, ultramarine, cerulean blue hue, viridian hue, sap green, yellow ochre, burnt sienna, burnt umber, Payne's gray and Chinese white. The P.O.P. includes 12 sets in a cardboard display.
This is Winsor & Newton's Shipping Policy.