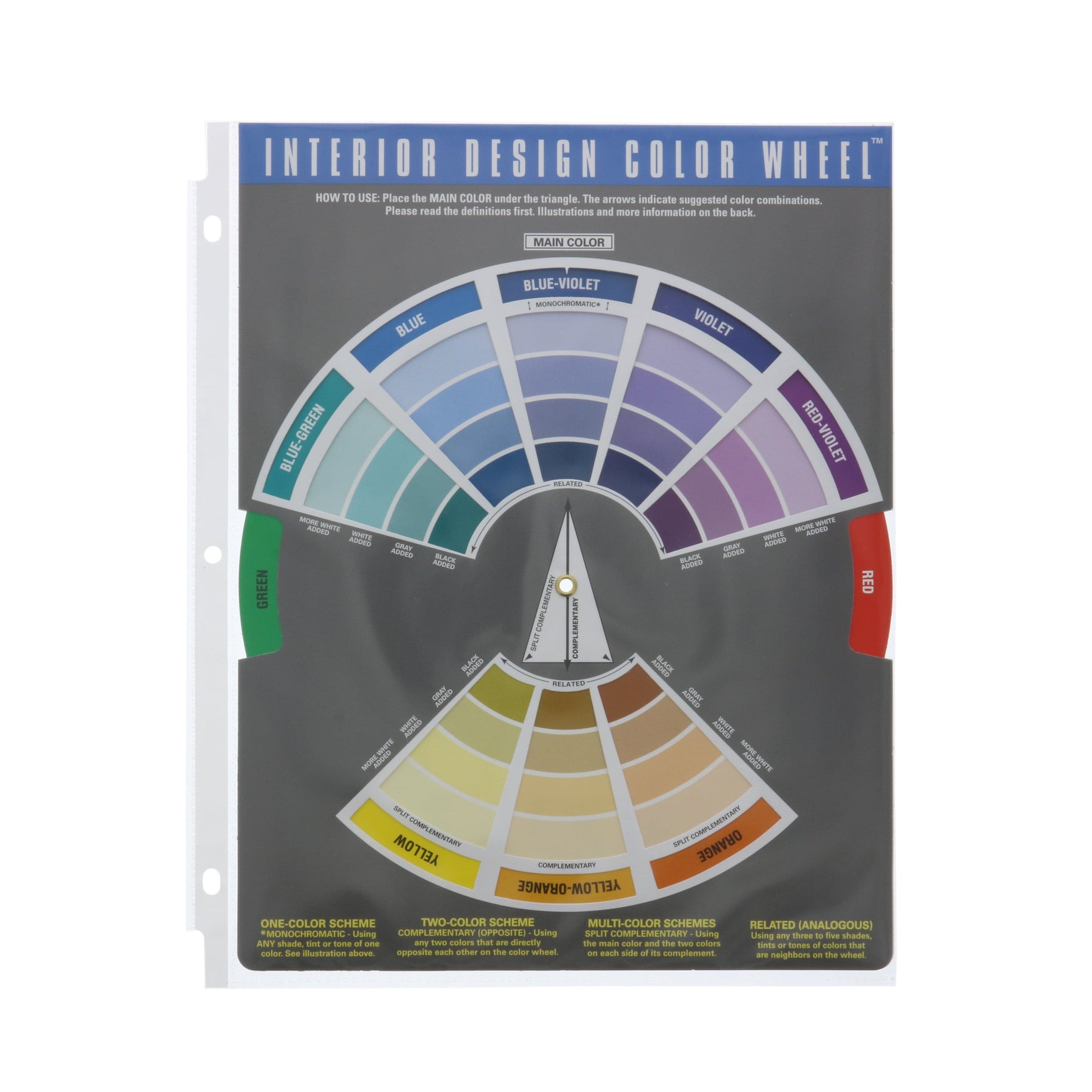 Interior Design Color Wheel
Size:
11.2" x 8.8" Book & Wheel - Peggable
In stock
This handy color wheel helps homeowners and amateur interior decorators select colors that work well together. A wide range of color combinations is instantly available with easy-to-follow instructions and illustrations. The wheel can also be used by novices to communicate color ideas to professional interior designers, and can be a helpful tool for purchasing home d cor items.