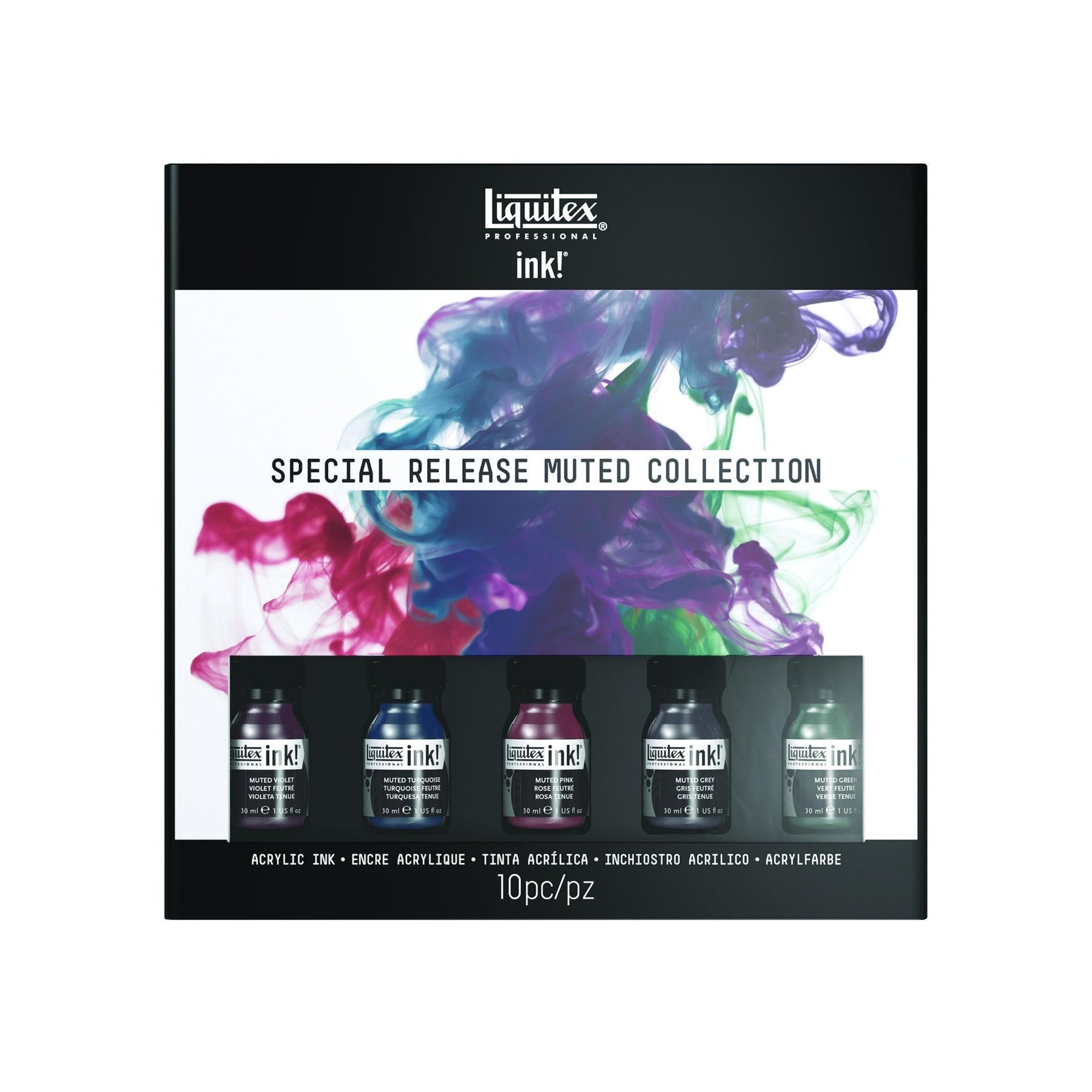 Professional Acrylic Ink | Muted Color Set, 5-Colors
Size:
Muted Color Set, 22ml Tubes, 5-Colors
This set features a collection of muted, subtle color tones inspired by current trends. The included colors are not intended to be a mixing palette, but rather a tonal palette. The 5-color set includes violet, green, pink, gray and turquoise.