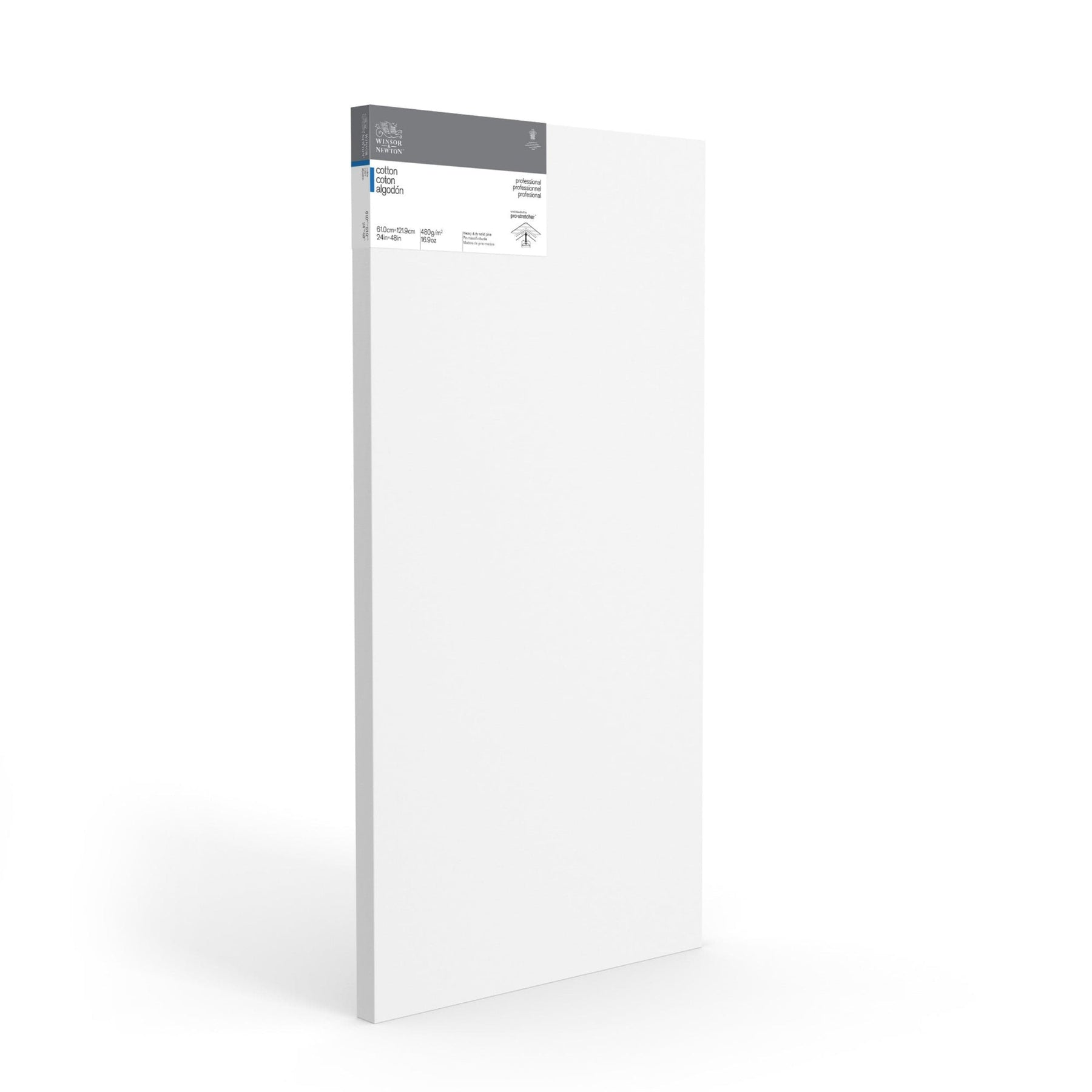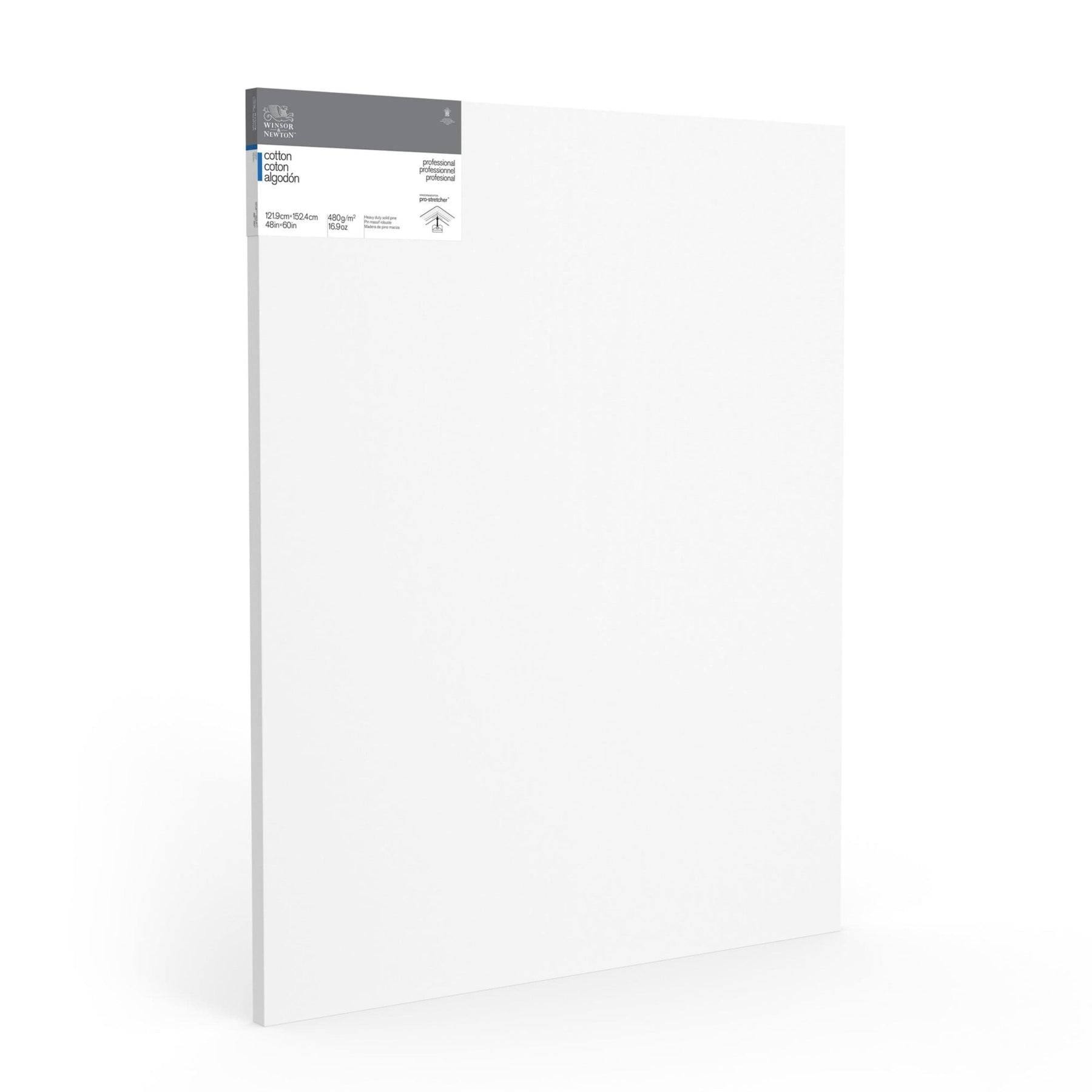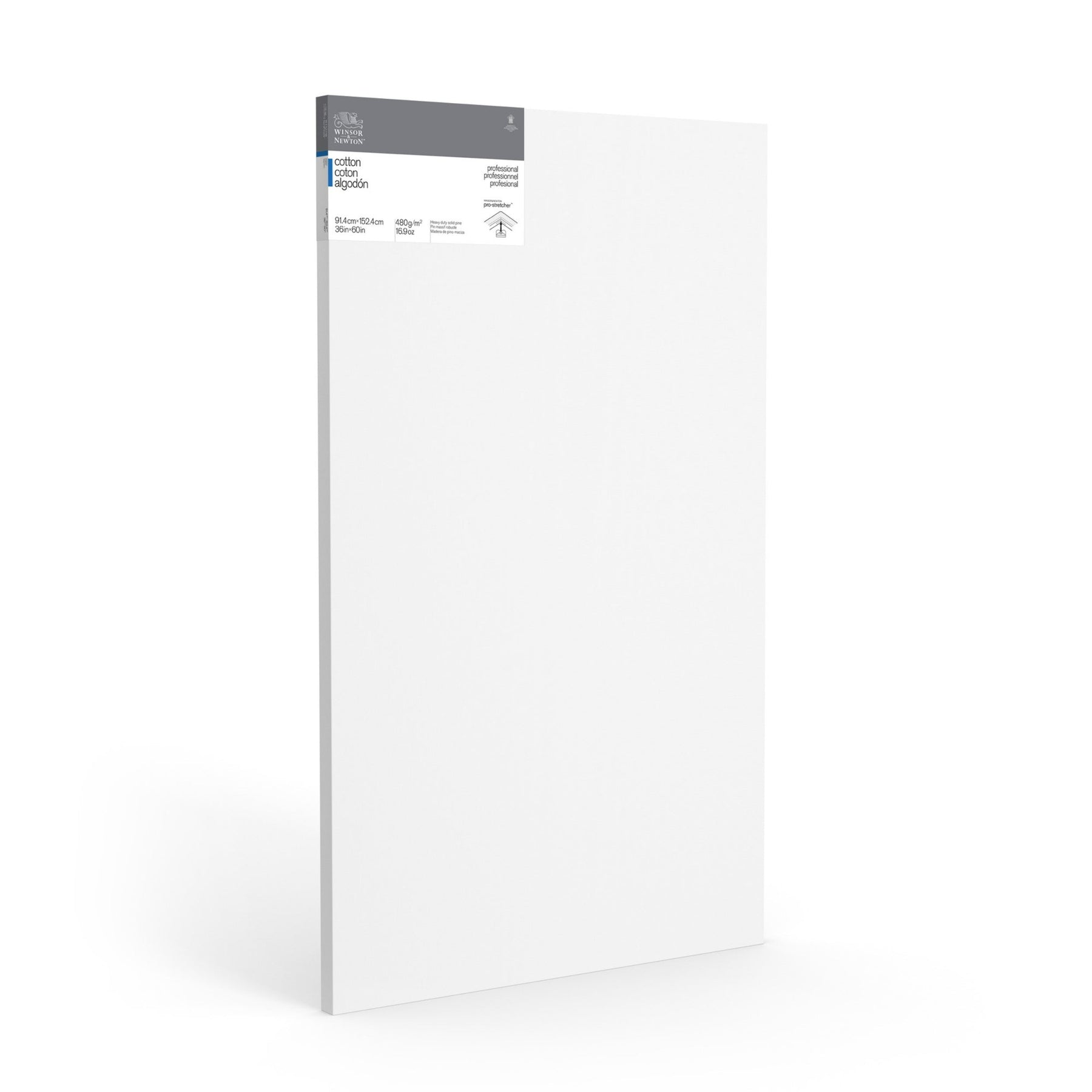 Professional Cotton Stretched Canvas Professional Deep Edge 1.65" Profile
Pigment rich Gesso primer makes the acid-free, archival cloth used to make this stretched canvas is beautifully responsive to every brushstroke. Balanced absorbency and tooth provides good adhesion and uncompromised color vitality. The unprimed cloth is 8.85 oz. (300gsm) and finished cloth weight is 16.93 oz. (480gsm). The stretcher bars are made from heavy-duty kiln-dried solid pine wood rigorously tested for warp resistance. The Traditional range has an .82"profile and the Deep Edge range has a 1.65" profile. Each canvas is flawlessly finished with back stapling and uncut corners for extra cloth if needed. Most size comes with four Pro-Stretchers, designed to easily provide custom tension that will not release. The final personal touch is an archiving label to record key details of your work. Please note: the following sizes do not come with the Pro-Stretchers: 4" x 4", 4" x 6", 5" x 5", 5" x 7", 6" x 6", 6" x 8", 8" x 8", 8" x 10", and 10" x 10".
This is Winsor & Newton's Shipping Policy.