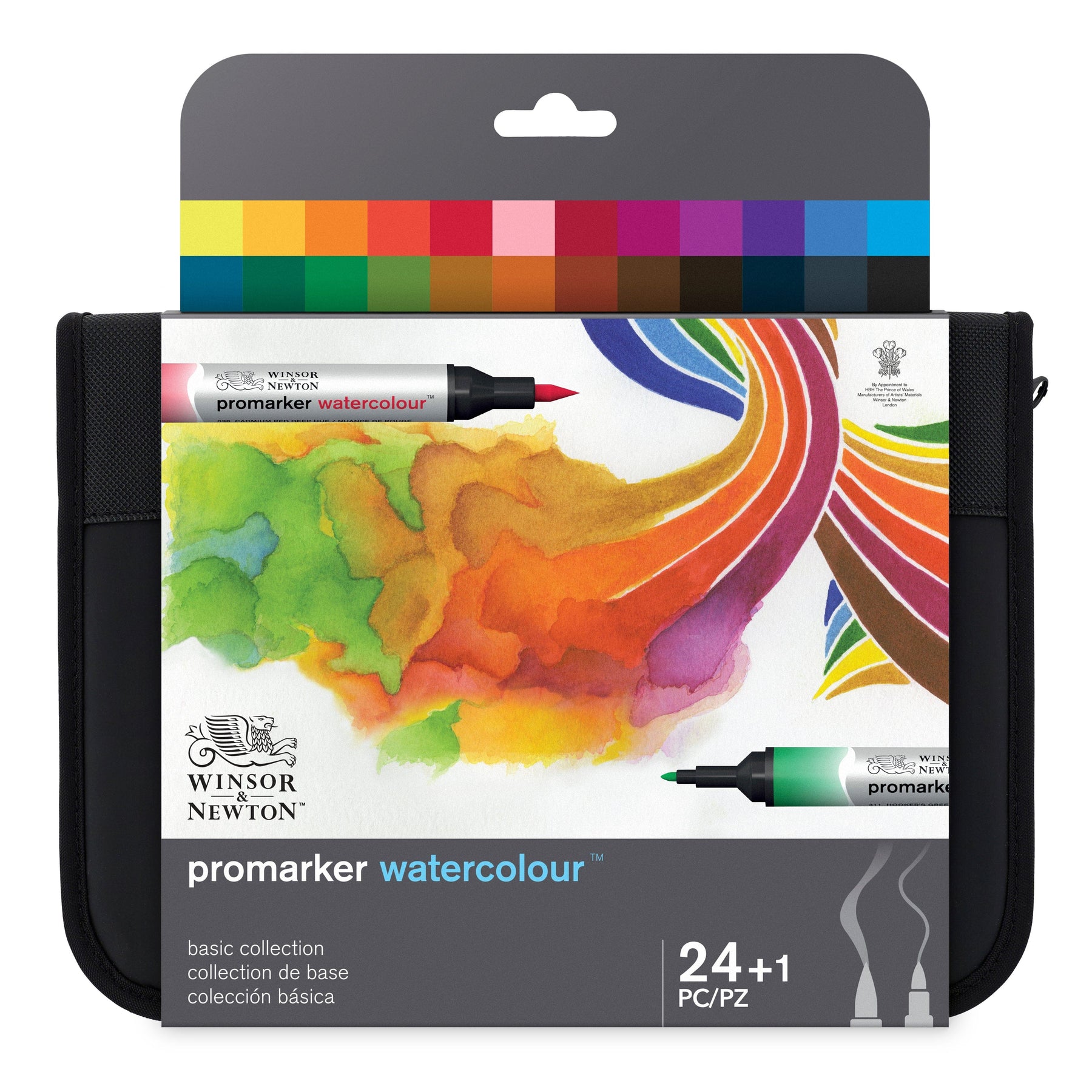 ProMarker Watercolor Marker Sets 24 Set
Size:
24-Color Basic Collection Set
In stock
ProMarker Watercolour markers deliver precision and control. Their lightfast formulation offers optimal performance, transparency and brightness. Each twin-tip marker has a flexible brush tip on one end and a fine point tip on the other end. Once a drawing is made with markers, it can then be transformed into a watercolor painting by applying water with a brush. The sooner water is applied, the better the resulting washes will be. Colors can be mixed either on the paper or on a palette. There is 3ml of ink in each marker.The 6-Marker Basic Tones Set includes alizarin crimson hue, cadmium yellow hue, ivory black, Prussian blue hue, sap green and yellow ochreThe 6-Marker Floral Tones Set includes pale rose, quinacridone magenta, mid blue, lemon yellow hue, Hooker's green and burnt redThe 6-Color Foliage Tones Set includes cadmium yellow hue, sap green, Hooker's green, raw umber, burnt red and dioxazine violetThe 6-Marker
This is Winsor & Newton's Shipping Policy.